The Association was founded in 1998 by a group of volunteers who are determined to protect and care for dogs and cats that live on the streets in the Gocek area. In addition to nurturing animals the Association is passionate about wider environmental issues which should concern us all. This is our dream.
To eliminate pain, suffering and abuse caused to animals
To minimise the number of homeless animals on the streets
To monitor, feed, sterilise and care for all the animals under our supervision
To stop uncontrolled breeding
To stop dumping of unwanted animals
To treat animals with tender affection as we would wish to be treated ourselves
To educate the community in ways of living in the utmost harmony with animals
To bring neglect and abuse of animals to the notice of the appropriate authorities
To do whatever we can to ensure that appropriate punishment is served on those who neglect or abuse animals
   'Every Animal Deserves A Chance'
Our Dog Shelter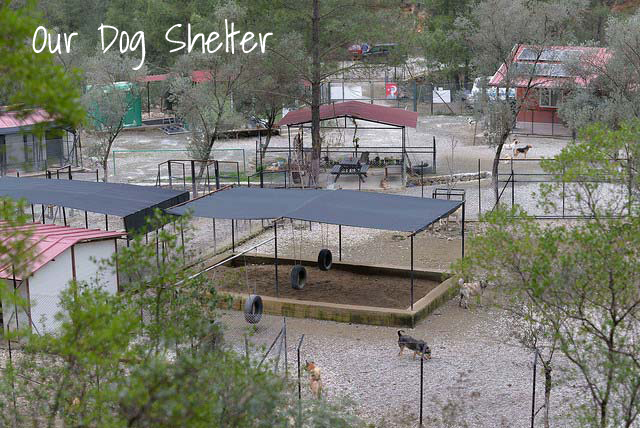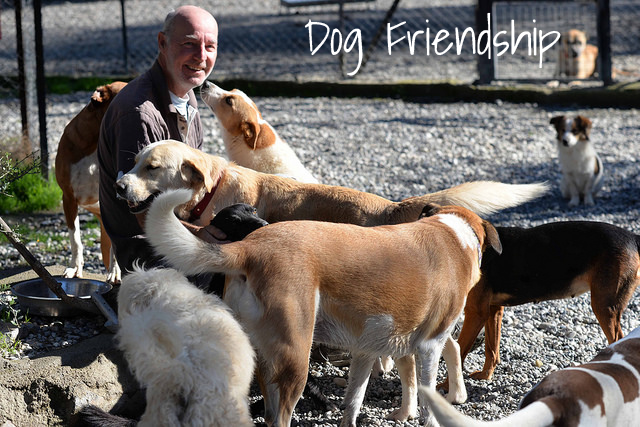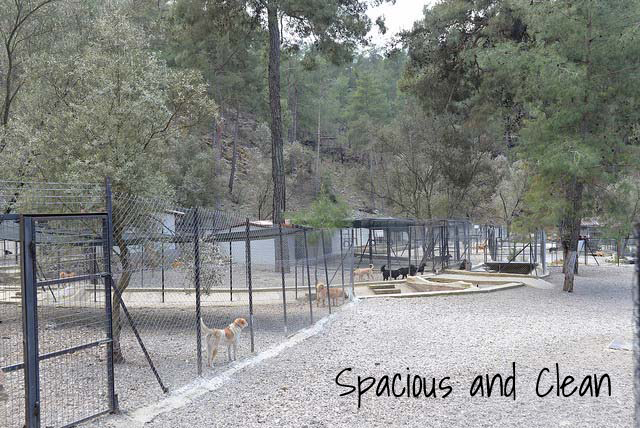 We are very proud of our dog shelter in the mountains near Gocek. Built entirely from the kind donations of our major sponsors the shelter replaced our old shelter in 2016. It is home to around 230 dogs at any one time and we employ 3 staff to look after the animals in our care together with help and management from volunteers of the Association.
We have special quarantine areas to care for any animals that are sick. The shelter is spacious with kennel space for all the dogs and plenty of room for them to play and exercise each day.
We do need to have a continuous programme of maintenance to keep the shelter to the standards we set ourselves and this needs money, this is where a great deal of your generous donations are spent.
Visitors are welcome, particularly on a Saturday morning when we invite anyone to come and join us walking the dogs along some beautiful mountain trails. Please contact us if you would like to visit.
Re-Homing Dogs
We re-home over 100 dogs each year
There is a big shortage of re-homable dogs in shelters in Germany and Holland
We have many many suitable re-homable dogs in our shelter here in Turkey
The new owners cover the costs of moving the dogs from Turkey to Germany and Holland
All dogs are carefully assessed for their suitability to be re-homed.

empathy with other dogs
empathy with humans and children
attitude to cats
ability to travel in a car
ability to walk on a lead

Dogs are health checked, vaccinated, neutered and chipped before travelling
Dogs are escorted by a flight volunteer when flying
Future homes and owners are vetted for suitability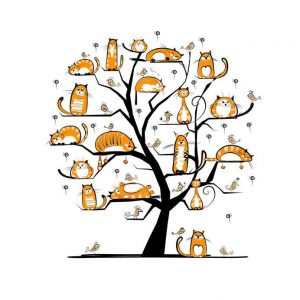 Gocek's Street Animals
Our volunteers feed and care for many cats living on the streets of Gocek every day. We regularly trap cats and get them spayed or neutered to try and control the numbers of unwanted animals in the community. 
We keep an eye out for sick and injured street animals and do our best to ensure they receive veterinary treatment.
There are relatively few street dogs in Gocek but the ones we have are monitored for good health and the need for sterilising and vaccinating
Street dogs that are perceived to be a nuisance are often taken to our dog shelter for re-homing.
Many animals are dumped on the streets of Gocek by neighbouring organisations to pass on the responsibility of those animals to us.
We try to assist and educate those who need help with their animals in the local community with the aim of improving harmony between humans and animals in Gocek.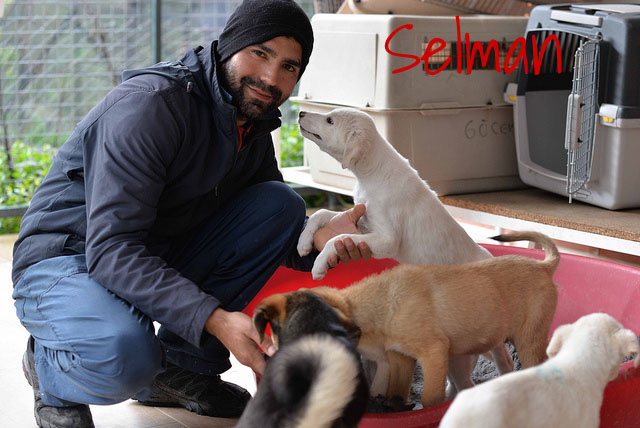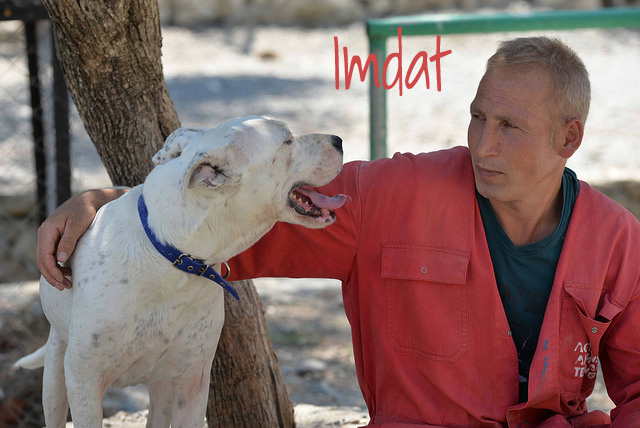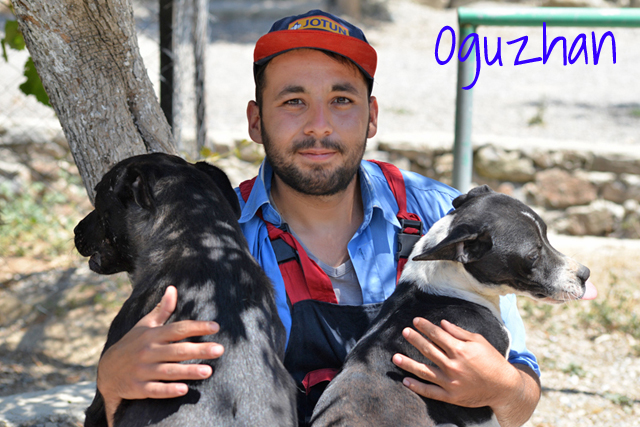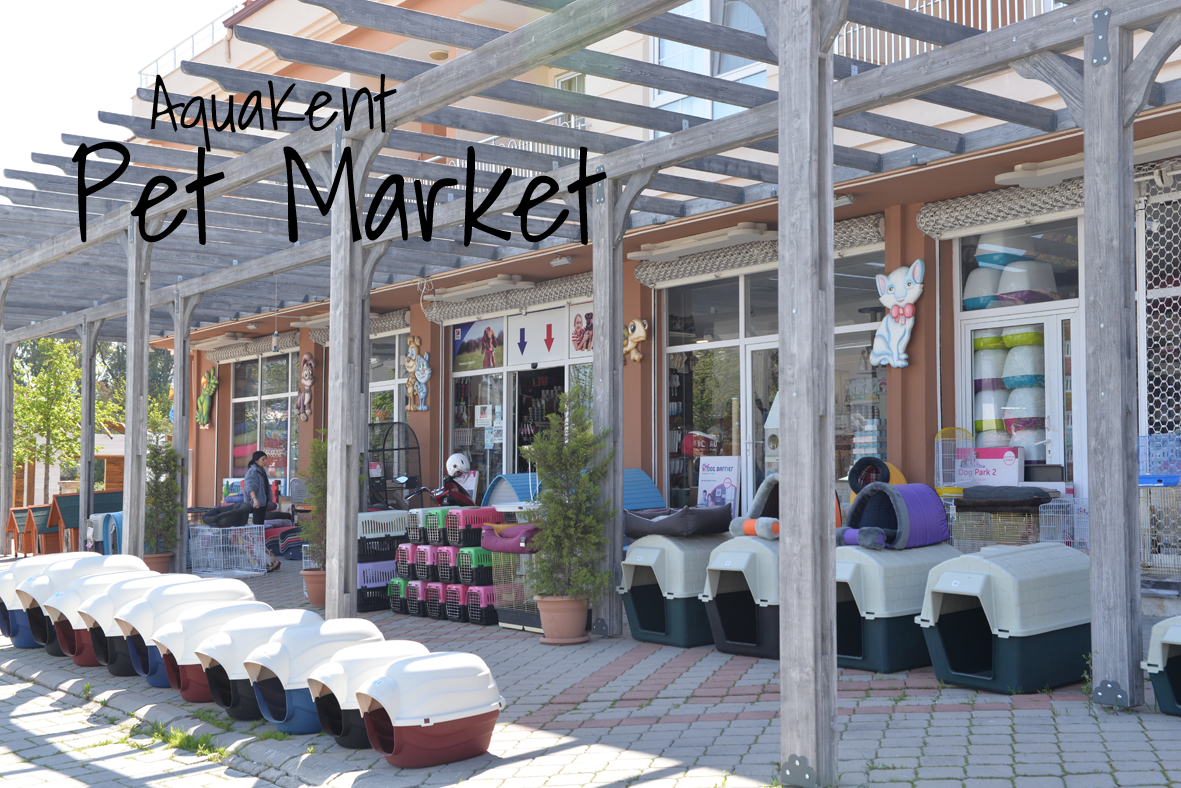 Our Team
We have 3 staff each working several days a week at the dog shelter, cleaning the site, feeding and watering the dogs and looking out for their welfare.  These are Oguzhan, Imdat and Selman.
The association consists of Presidents; Gulden Ersaka and Yonca Arsal, Board Members; Aylin Robertson, Canan Oge, and Christine Van Elsen, and Volunteer Members; Fergus Prescott, Grace Davis, Peter Davis, Sina Karadag, and Ulrike Ulff (Uli) who share a wide variety of tasks between them to keep everything running smoothly.
We also have a number of invaluable partners to whom we are greatly indebted.
Aynur Ocak our vet from Kent Vet in Fethiye
Our Food Supplier AquaKent Pet Market from Calis and Fethiye
Sponsors and Donors from near and far