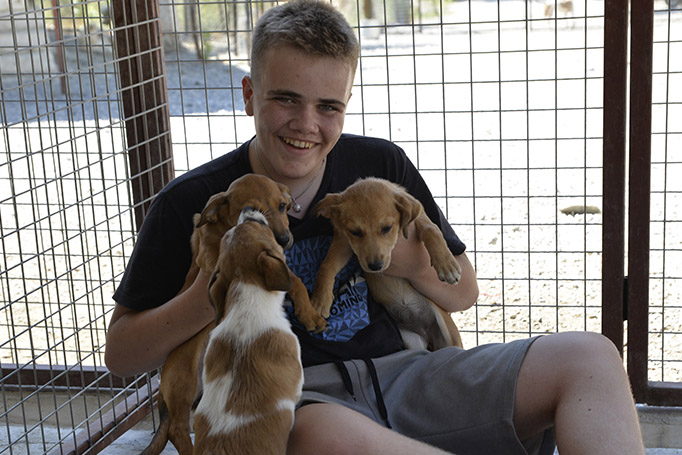 Dylan Tan cuddling puppies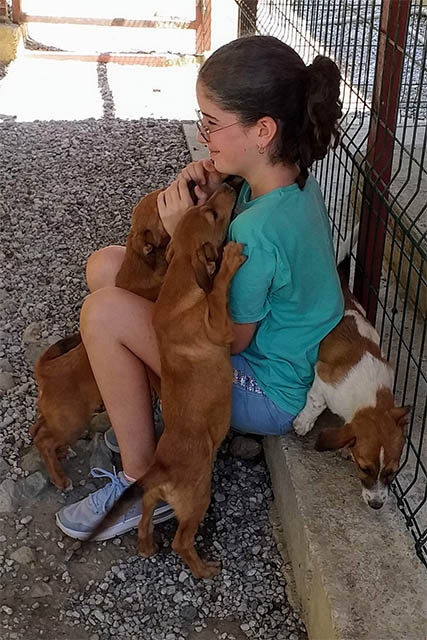 Well it's getting a bit cooler in Gocek now, thank goodness, August was so hot and we have all been very worried because there have been so many fires here but fortunately we are all fine just now at the shelter.
We have been getting some new help around the place during the long summer from three lovely new friends called Dylan Tan, Sam, and Mavi. I have been told that they are something called 'young' and I think that is the opposite of something called 'old'. They are so kind to us, they play with the puppies and older dogs, they groom some of my friends who have got very messy by swimming and rolling around in the dirt, and they take lots of us walking up the mountain and back.
Dylan Tan wants to be a vet when he is older and he says he would like to come and be our vet in Gocek and help fix us when we are broken, I like the sound of that. I am not sure what Sam wants to be but I know he sails boats so perhaps we could go sailing with him one day as us dogs love the sea. Mavi wants to be an artist when she is older so maybe she will paint some nice pictures of us. Will we be able to sit still for long enough I wonder? maybe not.
They are so happy to see us and we to see them, we need more fun young human friends like them as all of the old humans are a bit slow and boring by comparison. Come along and join in the fun if you live near us in the Gocek area and love us dogs. Give my human friends a call or something called an 'email' they are very friendly and will tell you how you can join in.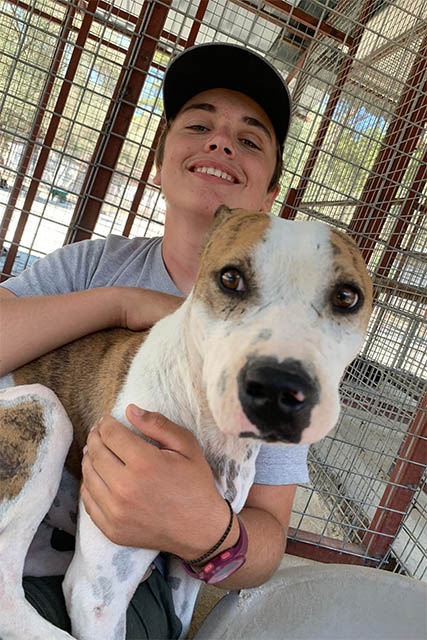 Sam playing with Lady, a very loving dog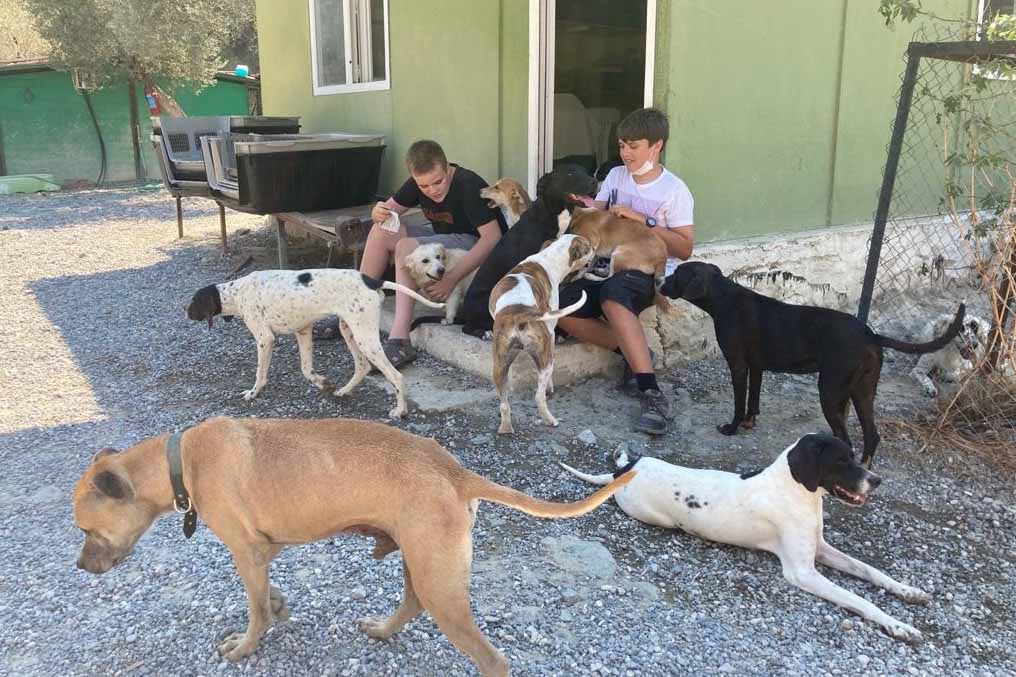 Dylan Tan and Sam having fun with some older dogs